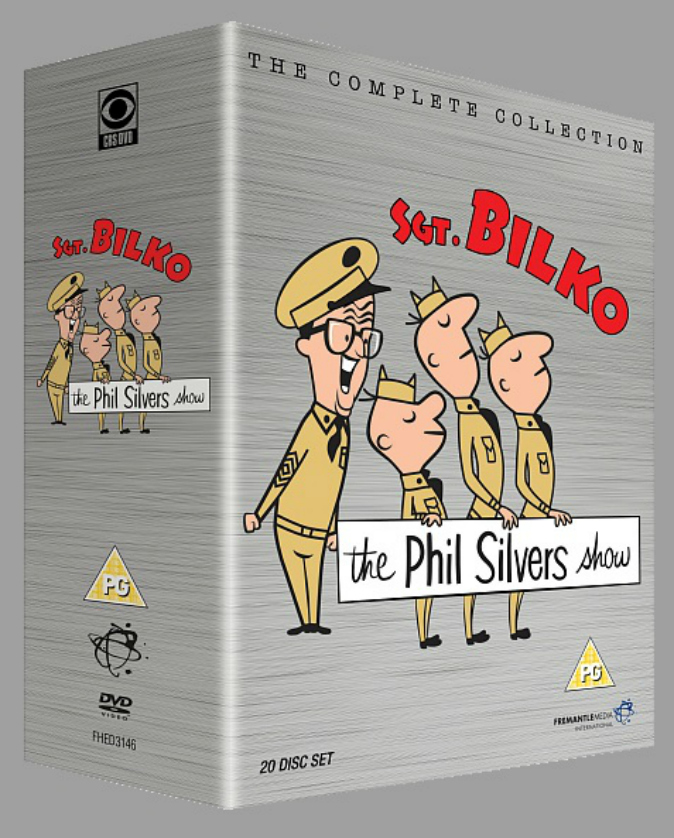 It is with great pleasure that we are able to announce that Sgt.Bilko is coming to DVD in the UK. The complete series of The Phil Silvers Show (Seasons 1 - 4) is to be released in the UK as a Region 2 box-set on 1 September, 2014.
Medium Rare Entertainment have been granted full rights to release this landmark series to DVD for the UK market. Previously only a 50th Anniversary 18-episode box-set and a CBS Season One release have been available. But thanks to the efforts of Medium Rare Entertainment all 142 episodes are now being made available in a glorious 20-disc box-set complete with some exciting extra features.
Please note that this is a Region 2 only release.
The box-set is now available for pre-order at Amazon. To place your order simply click on the DVD cover image below and you will be directed to the Amazon sales page.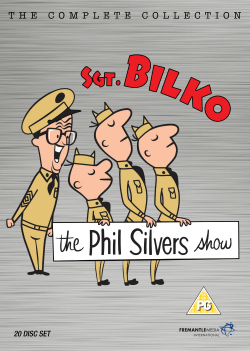 The Phil Silvers Show: The Complete Collection
Released July 7th 2014 (Medium Rare Entertainment)
"Woefully under-appreciated in it's home country, the series has always been feted in the UK and has regularly made the top ten of 'Best Sitcom' lists and is even recognised as the greatest ever sitcom from either side of the Atlantic in the prestigious Radio Times Guide to TV Comedy."
Now for the first time anywhere the Complete Series is available on DVD in this 20 disc set with a host of all new bonus extras.
---------------------------------------------------------------------
In June 2015 as a companion-piece to The Phil Silvers Show: The Complete Collection, Medium Rare Entertainment also released a taster DVD entitled The Very Best Of Sgt.Bilko.
Containing a selection of 10 episodes taken from all four seasons of The Phil Silvers Show which were selected to represent some of Bilko's finest moments the DVD was released as an introductory companion-piece to the complete series boxset. The DVD was then released to various outlets including eBay, Amazon, HMV, Primark etc retailing at the RRP of approximately £10.99.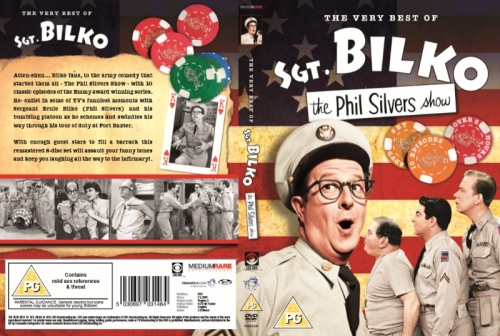 Comprising a 2-Disc set the compilation features the following episodes:
Empty Store/The Rest Cure/The Court Martial/Doberman's Sister/Bilko's TV Idea/Bilko Talks In His Sleep/Doberman The Crooner/Sgt.Bilko Presents Kay Kendall/Bilko's Vampire and Guinea Pig Bilko